Wellness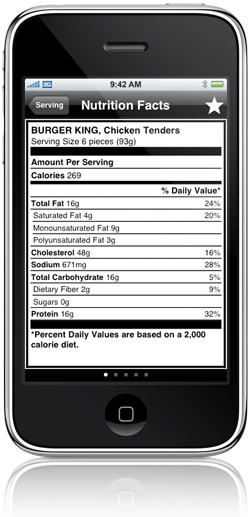 Wellness is currently being reviewed for inclusion to the iTunes AppStore.
Wellness provides a comprehensive database of nutrition data, containing over 7400 foods. Nutritional information is provided in the familiar standardized format found on most foods. Searching for food is quick and easy - matches are displayed in real-time as you type. You can mark foods as Favorites, providing quick access to foods you regularly look up.
Wellness currently offers the following features:
Detailed nutritional data on over 7400 foods.

Typical nutrition label information (Calories, Fat, Carbs, Sodium, Cholesterol)
Detailed information about vitamins, minerals, etc.

Search as you type.
Identify foods as favorites for quick access.
Create customized serving sizes
All data is local, no network access required.
Features currently under development:
Medication
Search over 20,000 medications and view details

Warnings, Precautions, and Adverse Effects
Indications and Usage
Contraindications
Clinical Pharmacology
Dosage Availability
Administration
Patient & Consumer Information

Identify and track drugs you are taking.

Check for possible interactions
Be reminded to take your medication
Nutrition
Record a food log, including visual and audio annotations.
Track nutrients and caloric intake.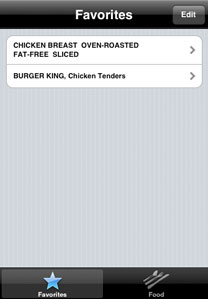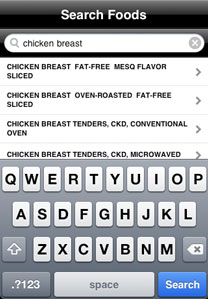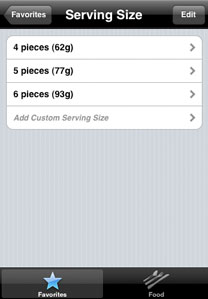 Contact wellness@alakoa.com for more information, suggestions, or concerns.